Hello my name is Lex A. Velarde. I am an Emotional Therapist and a Key Note Speaker; I have done Conferences and Seminars for a variety of topics such as The 7 Main Fears that Withholds your Happiness, Destroying the Chains of the Past, The Power of Forgiveness, Fighting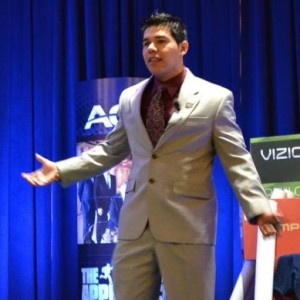 Stress, Overcoming Depression and others. After each seminar I would receive many emails of people that attended a seminar and they would share how the seminar helped them to improve some area of their life. In addition to their testimonial, some of them would share a deeper emotional problem (Depression, Anxiety, Stress, Family, Married, Relationship Problems …) that they have carried for a long time. The only thing that I could do is to give them the best advice possible based on my knowledge; however, I personally felt that it was not enough. So I decided to study more on how the mind works. What is that which causes aberrations? (emotional unbalance such as: Stress, Depression, Fear, Insecurity , Low-Self-esteem, Anger, Anxiety, Addictions,  Co- Dependency, Traumas, Unwanted behaviors with other, and much more…) doing an extended research on the different branches of Psychology and other fields, I found one (The Modern Science of Mental Health) that convince me the most because it not only helps you to overcome a particular emotional instability but it also helps you to eliminate the cause of aberration from the root (origin) with no drugs involve.
"You Already Possessed the Power of Improvement; I will only help you to Unleash that Power"
Education:
San Diego State University
Cetys University
The Modern Science of Mental Health San Diego Downtown.
Attended to More than 32 Seminars of Personal Growth, Personal Development, Leadership, and Coaching.

EPS Therapy (Emotional, Physical and Spiritual Therapy)
333 H St. Suite 5000
Chula Vista, CA 91910
USA